Construction

Milwaukee Electric Tool Corporation
Founded in 1924, Milwaukee takes pride in producing innovative and quality power tools for the professional user. Milwaukee manufactures its signature red power tools in both 120 and 230 volts for worldwide use. Milwaukee Electric Tool celebrated 80 years in the power tool business in 2004. Hear how it all began with the first portable power tool.
More ...

Cardinal Saws and Blades
Ed Zuzelo, Founder and CEO of CARDINAL Saws & Blades, received his first patent for the design of a saw for cutting masonry and concrete in the mid - 1940's. This is long before most companies in the industry today had even started in business. The name CARDINAL dates back to 1950 when CARDINAL began manufacturing abrasive and diamond blades as well as sawing equipment for the masonry, stone, asphalt, and concrete industry.
More ...
Gorilla Concrete Tools
MADE IN THE USA

— Dustless Crack Chasers
— Dustless Joint Saws
— Blades and Accessories More ...

MILITARY TESTED AND APPROVED

Ecoglo
VISIBLY BETTER — 24 HOUR STEP EDGE CONTRAST
With Ecoglo's visibly brighter photoluminescence, step edges and the path forward are easier to see, making for faster, safer egress.
Case Studies
— George Holmes Convocation Center (Boone, NC)
More ...
— John Paul Jones Arena (Charlottesville, VA)
More ...
— Markham Theatre for Perform. Arts (Markham, ON CAN)
More ...
— Showing The Way
More ...

MBW INC.
Since 1967, MBW has been manufacturing one of the construction industry's most interesting lines of compaction, concrete and related equipment.
More ...

Gerdau Ameristeel
Gerdau Ameristeel is the fourth largest overall steel company and the second largest minimill steel producer in North America. The company has the capacity to manufacture over 12 million tons of mill finished steel products annually. Through an integrated network of minimills, steel scrap recycling facilities, and downstream operations, the company serves customers throughout North America.
More ...
Welded Wire Reinforcement (WWR
) - Our welded wire reinforcement is used in slabs-on-grade, tilt-up panels, precast concrete design, state highway construction, bridge decks, box culverts, and many other commercial applications.
Our commitment to quality is evident throughout; from our concern for the environment, to our sales team on-site visits and our use of material identification tags and mill certification reports.
Information ...

Concrete Earth - RZTORE™
Across the country stamped concrete jobs are beginning to show wear. To help restore the worn surfaces, Concrete Earth
™
has developed a three-step system to re-color, accent and seal previously installed jobs. RZTORE
™
(pronounced restore) is a fast, efficient system that revives old stamped concrete and return it to foot traffic in as little as eight hours.
More ...

Rhin-O-Tuff
Rhin-O-Tuff was formed in 2004 by a group of concrete industry designers, engineers and building contractors with a vision for making power trowels safer and more affordable. The company brings together more than 70 years of experience designing and manufacturing walk-behind power trowels. Using their knowledge of industry needs, Rhin-O-Tuff's team of designers and engineers has created a power trowel that significantly reduces repetitive stress injuries due to its unique vibration dampening system.
At Rhin-O-Tuff our sole focus is on power trowels!
More ...

Gator Tools
Since 1954, FRM (Fall River Manufacturing) has been committed to produce products with the highest regard to satisfying our customer's needs and requirements. With 50 years of successful business in manufacturing and new product development, we will continue to supply the construction industry with the most innovative products while maintaining the highest level of quality and integrity. Based in Milwaukee, Wisconsin, we are committed to producing our product in the U.S.A. with 100% U.S. content.
More ...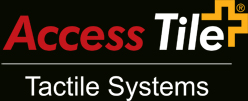 Access Tile
With 20 years of leading research insights and progressive product development experience, Access Products Inc. has combined proven polymer processing and material technologies with innovative and intelligent design features to create the ultimate in detectable warning tiles.
Maximized efficiencies in manufacturing, materials sourcing and product specifications deliver the most cost-effective solution in the industry.
More ...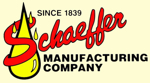 Schaeffer Oil
Schaeffer's synthetic motor oils and diesel fuel additives have achieved a world-class reputation for improving engine performance and fuel economy, but our diverse product line includes all types of industrial lubricants, greases, and oils as well as specialty items like our chain lubes and degreasers.
More ...

U.S. Tape
World Class Tools Since 1876
Over a century ago, U.S. Tape invented the steel tape rule and the printing press designs that continue to serve as industry benchmarks. The strength of our reputation is based on over 125 years of experience as an innovative manufacturer of measuring tools, dedicated to quality, value and the needs of our customers. We are continuously adding products and features to our line.
More ...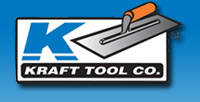 Kraft Tool Co.
Quality Construction Tools
Kraft Tool Co.® established in 1981, manufactures quality Trowel Trade Tools for concrete, masonry, drywall, plaster and tile professionals. As a trusted name in hand tool industry, Kraft Tool is proud of the "Hand Krafted" workmanship attributed to every product. Our goal is simple: Maintain quality, provide good service and offer new innovative products. You're sure to find high quality tools ranging from floats and trowels to straightedges and jointers.
More ...

Jackson Professional Tools
Jackson Professional Tools offers a complete line of innovative non-powered landscaping and construction job-site products for the Professional end user.
More ...

Powers Mechanical Anchors & Fasteners
Anchoring the world...one job site at a time.
More ...

VAL6 Infrared Heaters
The first Val6 heater was manufactured in 1974. Known for their quality and efficiency, the Val6 heaters quickly established themselves as the #1 industrial portable space heater in Japan for the last 35 years and as the most established infrared space heater in Europe for over 30 years.
More ...